The Best Customer Care, Close to Home
Whether you have questions about your account or any of your services, help is just a phone call away. Our team is here to serve you 24/7 and frequently recognized for exceptional support and service.
Need WiFi Support?
Download our mobile app before you call us and get support fast.
The Ritter Support app runs a variety of network tests and diagnostics and allows you to share them with the support representative who's working hard to solve your problem. You can even send in photos of how your network is set up. This information will help our team solve your issue quickly so you can go back to enjoying your internet package to the fullest! Download the app and give us a call at the number below!
Technical Support - 888.659.6009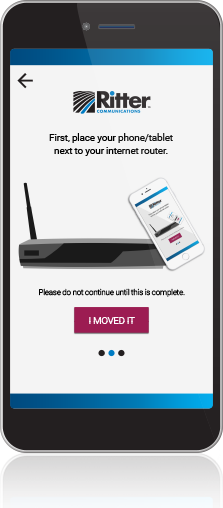 Customer Care
& Bill Pay Locations
Need to talk with someone in person or purchase equipment? Visit one of our many locations.
Our offices are closed on major holidays. Customers are encouraged to pay by phone, online, or they may leave payments by check or money order only in any of our drop boxes. No cash is accepted. Payments will be processed the next business day.