September 12, 2018
Grant From Ernest & Anna Ritter Family Endowment Allows Munford Fire Department to Provide Life-Saving Care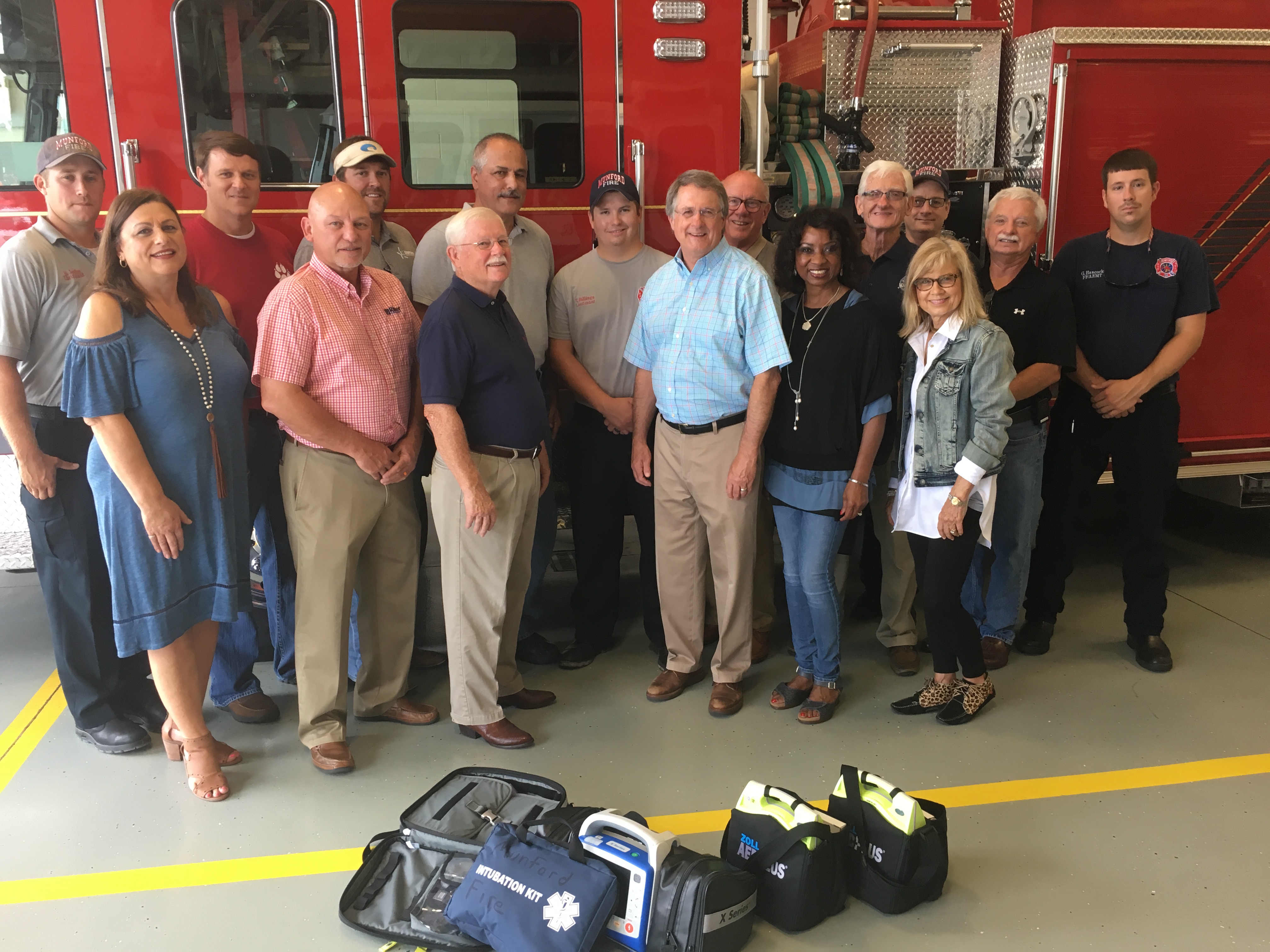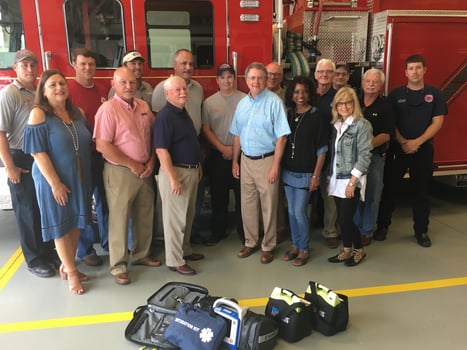 Roughly 60 percent of the calls the Munford Fire Department receives are related to medical emergencies, and thanks to a grant from the Ernest & Anna Ritter Family Endowment, the MFD is now able to provide a much higher level of care for Tipton County residents in need of medical attention.
This spring, the Ritter Family Endowment presented the MFD with a check for $42,000, which the MFD used to upgrade its existing equipment and purchase new tools needed to provide pre-hospital care at an "Advance Life Support" level. That includes a new cardiac monitor, six Automatic External Defibrillators (AEDs) and a host of medications. Last Friday, Ritter Communications officials joined Munford and Tipton County leaders as well as MFD employees and volunteers to celebrate the execution of the grant.
"The new equipment enables us to provide the highest level of care a person can receive outside of a hospital, and we are incredibly grateful to Ritter Communications for making this possible," said Munford Fire Chief Alan Barkelew. "Budgets are tight, and if it weren't for great community partners like Ritter, we'd never be able to afford this equipment that we really need."
Before receiving the grant from Ritter, the MFD did not have a working cardiac monitor, and there were no AEDs at the city's parks or senior facility. Two of the AEDs will service MFD vehicles, while four others will be placed at the most heavily used sporting venues and parks.
"Hopefully we never have to use the equipment, but the reality is that it will help us tremendously as we serve South Tipton County," Barkelew said.
The Ritter Family Endowment was created to assist the Ritter family and its subsidiaries – E. Ritter & Company, Ritter Communications and Ritter Agribusiness – in carrying out charitable activities. The mission of the Endowment is to support and strengthen the communities they serve by providing resources, leadership and necessary collaboration to meet local needs.
"Ritter is committed to making a difference in the communities we serve, and we're proud to be able to help the Munford Fire Department better serve Tipton County," said Clay Lavelle, Ritter Communications Director of Technical Operations and Ritter Family Endowment Committee member.
The Ritter Family Endowment specifically focuses on meeting needs in the area of hunger relief/nutritional awareness, digital literacy/public education, affordable housing and healthcare. Previous Ritter Family Endowment Grants include a 2017 gift to Tipton County Schools. With the $24,000 grant, the school district purchased 45 computers students utilized to fill out FAFSA (Federal Application for Free Student Aid) and Tennessee Promise tuition assistance program applications that are only available online.
About Ritter Communications:
Ritter Communications, founded in Marked Tree, Arkansas and headquartered in Jonesboro, began providing local phone service in 1906. Today, Ritter serves 62 communities and more than 45,000 customers in northeast and north central Arkansas, southeast Missouri and west Tennessee with advanced voice and data services, TV, high speed Internet and hosted solutions typically found only in major metropolitan areas. Ritter invests heavily in the communities it serves by deploying proven, best in class infrastructure and technology while coupling it with a world-class customer focused experience. To stay connected, visit facebook.com/rittercommunications or rittercommunications.com.
###