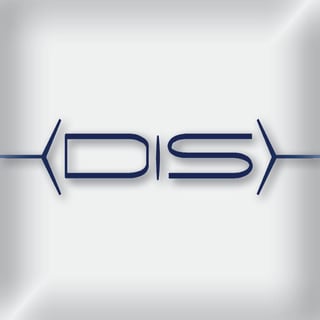 JONESBORO, AR – Ritter Communications was recently awarded the opportunity to bring broadband Internet connectivity to 330 rural and metro schools and district offices across the state by the Arkansas Department of Information Services (DIS).
Arkansas DIS, in conjunction with the Arkansas Department of Education, solicited proposals earlier this year from telecommunications providers to develop an aggregated statewide Arkansas Public School Computer Network with improved bandwidth and connectivity.
"We have a track record of providing high-speed broadband Internet service at attractive rates to schools we serve today, and have been an advocate of better technology for education in the communities we serve," said Alan Morse, president of Ritter Communications. "We're proud and honored to be a part of this initiative to extend fast and reliable Internet connectivity to more Arkansas schools."
State leaders at DIS and ADE said their goal is to provide every school district in Arkansas with Internet access at speeds up to 200 times faster than ever before, while ensuring high levels of security.
Ritter was awarded 75 School District hubs (a connection from an administration office to DIS in Little Rock), including Cabot, North Little Rock, Russellville, Jacksonville, Searcy and Mountain Home, plus several districts within current Ritter service areas, such as Jonesboro, Harrisburg and Blytheville.
In addition, Ritter was selected to serve 255 Metro Area Network locations (connections between schools and the district's central administration office), including locations in Little Rock, North Little Rock, Harrison, Searcy, Beebe, Jacksonville, Melbourne and more.
"These connections will provide many rural schools with broadband Internet speeds that have previously been available only in major metropolitan areas," said Morse. "With these improved broadband connections, schools will have access to digital learning resources, virtual field trips, and centralized, simultaneous online testing, which will improve learning experiences for students and enhance opportunities for educators and administrators alike."
"Expanded bandwidth afforded by an improved Arkansas Public School Computer Network will open doors to a new world of learning through remote collaboration with other students, videoconferencing, and real-time video exploration of distant areas across the globe," said Mark Myers, director of the Department of Information Systems and the state's chief technology officer.
"Schools all across the country are struggling to meet state and federal technology standards," Morse said. "We commend the state of Arkansas and its leadership for this innovative public-private partnership approach to provide superior communications technology for schools and students."
About Ritter Communications
Ritter Communications, founded in Marked Tree, Arkansas and headquartered in Jonesboro, began providing local phone service in 1906. Today, Ritter serves 59 communities and more than 45,000 customers in northeast and north central Arkansas as well as west Tennessee with advanced voice and data services typically found only in major metropolitan areas. Ritter invests heavily in the communities it serves by deploying proven, best-in-class infrastructure and technology while coupling it with a world-class customer focused experience.
Residential consumer services include local and long distance phone service, cable television and high speed Internet. Business services include customized communications systems and services, including broadband Internet services, Managed Voice, data center services, Ethernet connectivity, customized networking and hosted applications. For more information, visit rittercommunications.com or facebook.com/rittercommunications.