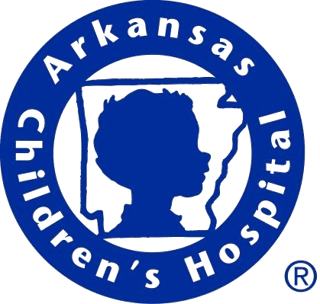 Gift will support telemedicine services at Centers for Children, which is a joint project of Arkansas Children's Hospital and the University of Arkansas for Medical Sciences
The Ernest and Anna Ritter Family Endowment, based in Marked Tree, recently donated funds to purchase telemedicine equipment for the Centers for Children in Jonesboro. The equipment connects patients and physicians in real time to the pediatric specialists at Arkansas Children's Hospital (ACH).
Centers for Children, a collaborative of ACH and the University of Arkansas for Medical Sciences (UAMS) Department of Pediatrics, provides specialized healthcare closer to home for families in northeast Arkansas.
Telemedicine at Centers for Children uses interactive video and audio teleconferencing technology that serves several purposes:
It provides physician-to-physician consultation between local physicians and specialists at ACH, providing access to specialists all across the hospital;
It saves local patients and families time and money by reducing trips to Little Rock; and
It provides ongoing physician education, which allows pediatricians in Jonesboro to remain current with educational and practice updates.
"We are proud to support telemedicine efforts at the Centers for Children in Jonesboro," said Ritter Arnold, who serves on the Ritter Family Endowment Committee. "Since broadband services are a large part of our business, we thought it was a great fit."
The Ritter Family Endowment was created to assist the Ritter family along with Ritter Communications and Ritter Agribusiness in carrying out charitable activities. The mission of the Endowment is to support and strengthen the communities they serve by providing resources, leadership and necessary collaboration to meet local needs.
"Several of our associates' children have needed the services of Arkansas Children's Hospital, so we know how important the hospital is to our community," says Arnold. "As long as there is a need, we are happy to support the programs and services of ACH."
Arkansas Children's Hospital is currently in the midst of the Century of Possibility Centennial Campaign, which will raise $160 million in support of pediatric care, research, education and prevention programs at ACH. The campaign has already raised $148 million and will conclude in December 2014.
Arkansas Children's Hospital is the only pediatric medical center in Arkansas and one of the largest in the United States serving children from birth to age 21.The campus spans 28 city blocks and houses 370 beds, a staff of approximately 500 physicians, 80 residents in pediatrics and pediatric specialties and more than 4,000 employees. The private, nonprofit healthcare facility boasts an internationally renowned reputation for medical breakthroughs and intensive treatments, unique surgical procedures and forward-thinking medical research - all dedicated to fulfilling our mission of enhancing, sustaining and restoring children's health and development. For more information, visit www.archildrens.org.
About Ritter Communications:
Ritter Communications, founded in Marked Tree, Arkansas and headquartered in Jonesboro, began providing local phone service in 1906. Today, Ritter serves 57 communities and more than 45,000 customers in northeast and north central Arkansas and west Tennessee with advanced voice and data services typically found only in major metropolitan areas. Ritter invests heavily in the communities it serves by deploying proven, best in class infrastructure and technology while coupling it with a world class customer focused experience.
Residential consumer services include local and long distance phone service, cable television and high speed Internet. Business services include customized communications systems and services, including, broadband Internet services, Managed Voice, data center services, Ethernet connectivity, customized networking and hosted applications. For more information, visit rittercommunications.com or facebook.com/rittercommunications.