September 7, 2018
"SPONGEBOB SQUAREPANTS" TO MEET AREA KIDS AT MILLINGTON GOAT DAYS ON SEPT. 8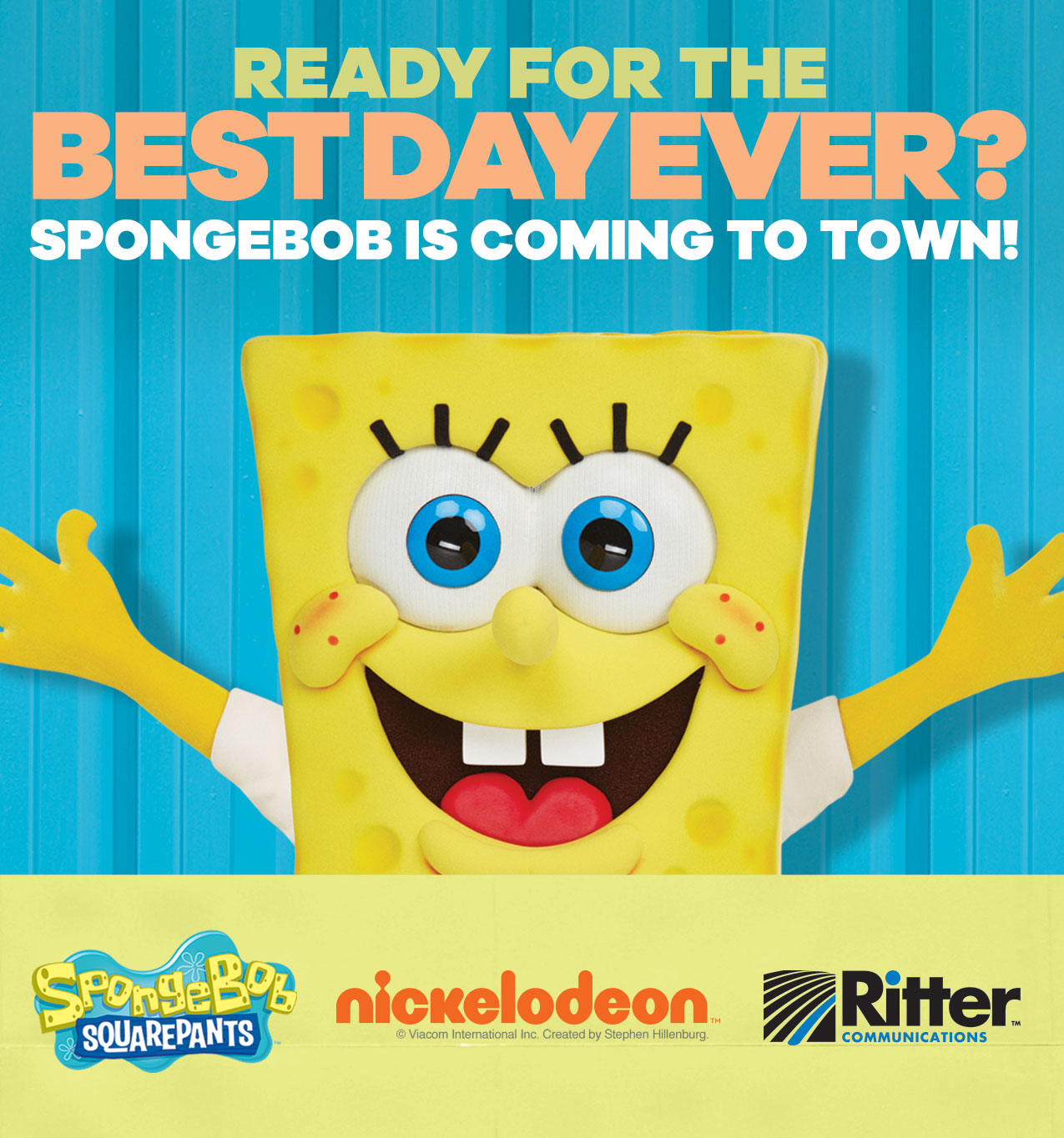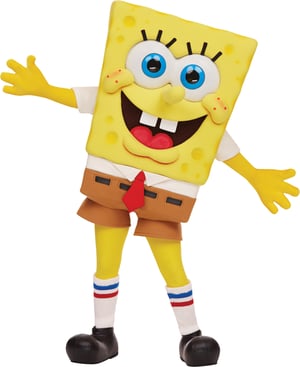 Nickelodeon and Ritter Communications invite Millington-area kids to meet SpongeBob, star of Nickelodeon's hit animated series SpongeBob SquarePants, on Sept. 8 at the International Goat Days Festival in Millington. The Nickelodeon costumed character will be roaming about the International Goat Days Festival and checking in with the Ritter Communications booth in twenty-minute intervals from 9am to 4pm. Swing by the booth to enter to win the door-prize and take photos with your favorite pal!
The character-driven cartoon chronicles the nautical and sometimes nonsensical adventures of SpongeBob, an incurably optimist and earnest sea sponge, and his undersea friends. Since its launch in July 1999, SpongeBob SquarePants has emerged as a pop culture phenomenon. The series has been the most-watched animated program with kids 2-11 for more than 14 consecutive years, and over the past several years, it has averaged more than 100,000,000 total viewers every quarter across all Nickelodeon networks. As the most widely distributed property in Viacom history, SpongeBob is seen in over 185 countries and translated in more than 50 languages. The Paramount Pictures feature film The SpongeBob Movie: Sponge Out of Water, which landed at #1 opening weekend and to date has grossed almost $300MM worldwide.
Nickelodeon's SpongeBob SquarePants airs on Ritter Communications West Tennessee channel 34 (606 HD) Monday through Friday at 6 a.m. and from 2 to 4 p.m. CT and on Saturdays at 8 a.m. CT. To view what channel Nickelodeon is on for other areas, click here.
# # #
About Nickelodeon:
Nickelodeon, now in its 36th year, is the number-one entertainment brand for kids. It has built a diverse, global business by putting kids first in everything it does. The company includes television programming and production in the United States and around the world, plus consumer products, online, recreation, books and feature films. Nickelodeon's U.S. television network is seen in almost 100 million households and has been the number-one-rated basic cable network for 20 consecutive years. For more information, visit http://www.nickpress.com.
About Ritter Communications:
Ritter Communications is a leader among local independent communications providers, offering business, residential and wholesale customers advanced internet, phone, video and hosted services. Ritter Communications invests heavily in the communities it serves by deploying a best-in-class network and a world-class customer experience. Ritter's commitment to providing state-of-the-art technology allows all customers, regardless of their location, to enjoy progressive services. Founded in 1906 and headquartered in Jonesboro, Arkansas, Ritter Communications is a fifth-generation, family-owned company that is committed to growing and evolving to meet the demands of today's ever-connected world. For more information, visit facebook.com/rittercommunications.