Great Service. Great Support. Peace of Mind.
Broken line? Mechanical problems?
No worries—we've got you covered! With the Ritter Protection Suite, you can safeguard your important data and wires from damage and avoid unexpected costs for one low monthly price.
Don't need them both?
Learn more about adding data protection or wire protection separately.
Tech Home Data Protection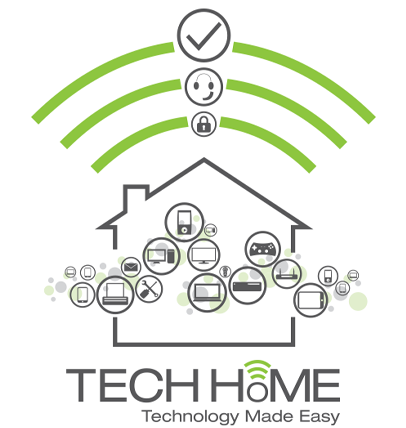 Keep Your Personal Information Safe With Tech Home Data Protection
Technology Made Easy
Recovering from a data breach or identity theft can be costly and time-consuming. With Tech Home data protection, you can keep your personal information and files safe wherever you are, starting at just $5.95 a month. Tech Home is a series of three apps you can access right from your smartphone or device. They sync with Mac and PC devices so you can easily access from work, home or on-the-go. Plus, you'll have peace of mind knowing you have access to 24/7 technical support.

Password Manager
Keep your personal information and data protected from identity theft using industrial-strength encryption and security.
Store personal information like pin numbers, credit cards, prescriptions, insurance information and more in one convenient secure location.
Easily keep track of all your online passwords.
Save usernames and passwords so forms will autofill as you browse the web. Plus, generate new passwords and rate their strength.
Internet Security

Get alerts of suspicious activity
For instance, if your child's gaming app makes an unusual request to access the front facing camera and the game does not require it, the app will alert you. This keeps strangers from getting a photo or video of your child without your permission.
Keep track of what type of information and permissions various apps and sources ask for so you always know if something is out of the ordinary.
Use the on-install feature to check for threats before downloading an app and use the on-demand feature to scan the entire device for suspicious activity anytime.

Keep the information on your device private if it's lost or stolen
Remotely locate your lost or stolen device on a map, lock it, erase it or send alerts to your device. Left your phone on a stadium seat? You can lock your phone using another device that has the SecureIT app (like your spouse's phone) so no one can get into your smartphone. Then you can send a message that says "return to the box office for a $50 reward."

Protect your computers and mobile devices from online threats
Receive notifications of computer viruses or web pages with malware, phishing or fraudulent content. If a website is trying to access information from your computer, you will be alerted so you can quickly stop it.
Cloud Backup
Easily access files across all devices using this secure, cloud-based storage.
Upload or download photos, videos, work documents and more using your mobile device or computer. Plus, use the auto-save feature to never lose another memory.

Choose the Tech Home Solution That's Best For You!
Protect
Protection for today's life
Access to Password Genie, SecureIT and File Hopper
5 GB of File Hopper Data Storage
Includes 2 Devices
$5.95/month
*Free with internet bundle
Protect Plus
Protection for today's home
Access to Password Genie, SecureIT and File Hopper
50 GB of File Hopper Data Storage
Includes 4 Devices
$9.95/month
*$5 off with internet bundle
Support
Support you want – protection you need.
Access to Password Genie, SecureIT and File Hopper
5 GB of File Hopper Data Storage
Includes 2 Devices & 24/7 IT Support
$14.95/month
*$5 off with internet bundle
Need To Add More Devices To Your Plan?
Add one desktop: $4.95/month | Add one mobile device: $1.95/month
Wire Maintenance
Avoid Costly Repairs With A Wire Maintenance Plan
Repairing damaged internet, cable TV or phone wires can cost up to $75 per hour.
With a wire maintenance plan, you pay just $3.99 a month to protect your internet, cable TV or phone wiring. It's like having insurance for your wiring so you can stay connected without getting hit with high repair bills!
Don't need them both?
All communications wires Ritter Communications installs
Troubleshooting
Loose connections
Modem lines
Diagnosis of inside cable TV problems between the cable and ground block or point of entry into your home
Repair or replacement of internal cable fittings and jacks or telephone wires and jacks inside the home*
*Must be installed to industry specifications